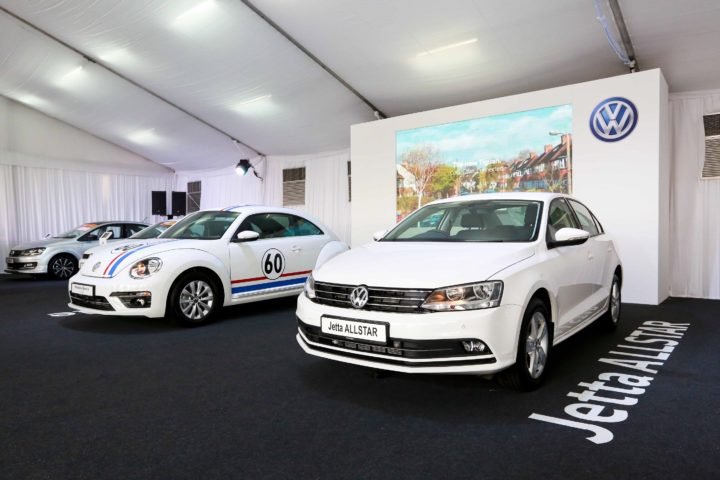 Two new Volkswagen variants launched today in Malaysia: the 60th Merdeka Limited Edition Beetle and the special aedition Jetta ALLSTAR.
The 1.2-litre 60th Merdeka Beetle comes with a seven-speed DSG transmission. Power is 102bhp while output is 175Nmof torque. Priced at RM136,888, the Merdeka Beetlehas 'Pepita' fabric-covered seats, comes with five year warranty,60-months road tax and a limited edition Beetle suitcase. There are only 16 units available, in either Pure White or White Silver.
The 1.4-litre Jetta ALLSTAR has a seven-speed DSG gearbox and produces 148bhp and 250Nm of torque. It is priced at RM109,990, comes with RM3,000 with of exclusive accessories and is available in four colours, Candy White, Platinum Grey, Reflex Silver and Deep Black.