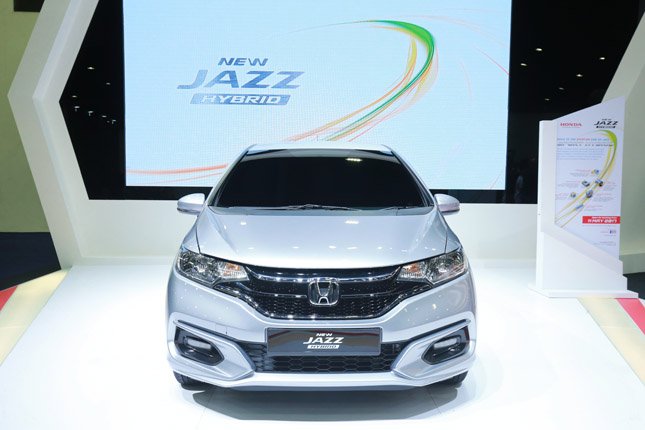 Malaysia had the honour of being the first country to unveil the New Jazz Hybrid recently, the Sport Hybrid i-DCD.
Honda Malaysia is now taking bookings for the new variant of the Sport Hybrid i-DCD which will be launched in the second quarter of this year.
Honda Malaysia is at the Carlist.my MAA Drive, Test & Buy Event being held at the Setia City Convention Centre from 13-14 May 2017.
Visitors to the Honda booth can place their bookings for the New Jazz Petrol as well as Sport Hybrid i-DCD and all other Honda models with discounts up to RM12,000. Information about Honda's advanced technologies such as the Hybrid system that powers the Sport Hybrid i-DCD and Turbo technology can be found at the booth
Malaysia is the only country outside Japan to introduce Honda's new intelligent Dual-Clutch Drive (i-DCD) Hybrid System which is equipped with a new 1.5L DOHC i-VTEC engine. The Sport Hybrid i-DCD combines a seven-speed dual clutch transmission and a high power motor to provide a boost of acceleration to power when required. In Electric Vehicle (EV) mode the car is able to run on the electric motor alone with the engine coming in to assist in sustaining regenerative energy and fuel efficiency.
The Intelligent Power Unit (IPU) for the Sport Hybrid i-DCD system will be able to generate 1.5 times its energy capacity and double the system output. The horsepower of the New Jazz Hybrid is 135bhp, the equivalent output of a 1.8L engine.
The multi-adjustable Ultra Seats will also be a feature in the Jazz Hybrid.