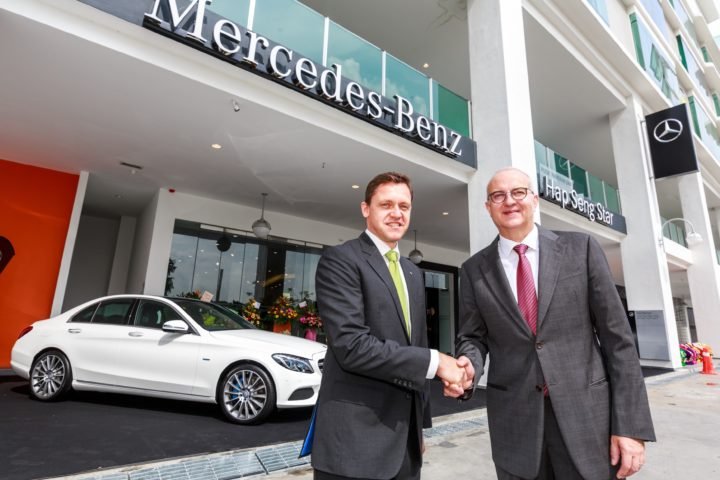 Mercedes-Benz Malaysia and authorised dealer Hap Seng Star have launched the eighth Autohaus, Hap Seng Star Bukit Tinggi Autohaus.
A brand new full-fledged 3S centre, the Autohaus is able to display six showroom vehicles, and is managed by 29 personnel serving sales, technical services and spare parts departments. HSS Bukit Tinggi presently has eight work bays, capable of servicing 450 vehicles a month, to cope with increasing demand in the heart of Selangor.

HSS Bukit Tinggi is located at G-3A & G-5, MTBBT 2, Jalan Batu Nilam, 16, Bandar Bukit Tinggi Klang, while its service centre is located at No. 15, Jalan Permata 2A/KS9, Taman Perindustrian Air Hitam, a 15 minute drive away.
Todate, Hap Seng Star has eight Mercedes-Benz Autohaus locations nationwide.  HSS Bukit Tinggi, HSS Kinrara, HSS Balakong, HSS Kuala Lumpur (Jalan Sultan Ismail), and HSS Jalan Ipoh are located in the Klang Valley.  Hap Seng Star is also present in Kuching, Miri and Kota Kinabalu in East Malaysia.