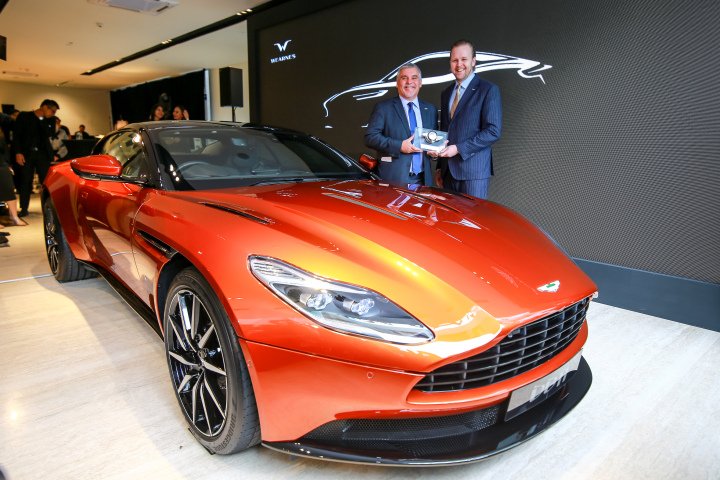 Thursday 29th September was a milestone date for Aston Martin. In Kuala Lumpur, Aston Martin and Wearnes launched the all-new DB11, the first new product launched under Aston Martin's 'Second Century' plan, and unveiled the new Kuala Lumpur showroom. Meanwhile, over at the Gaydon headquarters, production officially began on the DB11.
The DB11 is driven by an in-house developed 5.2-litre twin-turboed V12, 600bhp, 700Nm engine with a 0-100km/h time of 3.9 seconds and a top speed of 322km/h. The eight-speed automatic gearbox is from ZF. It is the marque's first turbocharged engine. Production began at the Aston Martin Engine Plant in Cologne, Germany in June.
The DB11 can be tailored to its owners' specifications through the Q by Aston Martin personalisation service. The options can be seen in the dedicated customer lounge in the stylish showroom in the heart of KLCC. Note though, that customisations may not include machine guns hidden behind the licence plate nor invisibility shields.
Up to five cars can be displayed at a time at the new Aston Martin showroom which is located on the Ground Floor of Etiqa Twins, in Jalan Pinang, Kuala Lumpur.