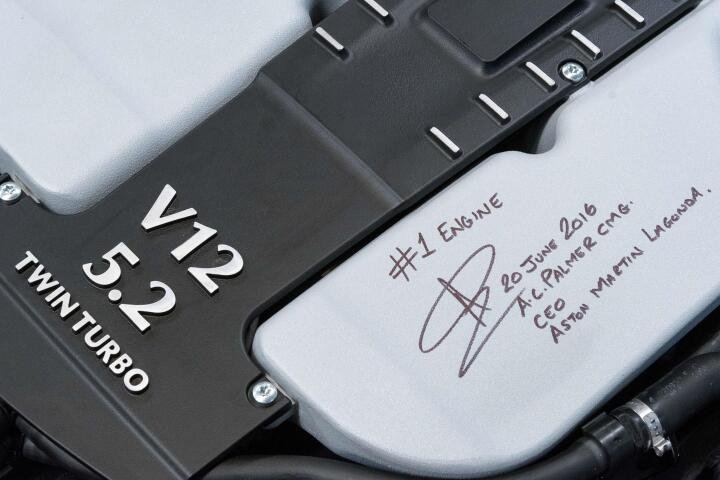 Deliveries will begin for Aston Martin's all-new DB11 by the end of this year. Ahead of that, full production of the all-new engine that will be powering their storming performance coupé, a 5.2-litre, 600bhp, 700Nm, twin-turbo V12 has started at the Aston Martin Engine Plant in Cologne, Germany.
The in-house designed powerplant is Aston Martin's first turbocharged engine and the first new product in the company's Second Century Plan. The DB11 will be the most powerful production DB ever with a 0-100km/h time of 3.9 seconds and a top speed of 322km/h. It will also have intelligent cylinder shutdown and start-stop technology to ensure its potency is matched with efficiency.
It will take eight hours for each engine to be put together at AMEP, a state-of-the-art facility that is dedicated solely to the production of Aston Martin's engines. The 12,500 square metre plant has over 100 employees working in four sections: one for machining the cylinder blocks, another for machining cylinder heads, an assembly area where the specialist technicians hand-build each engine and finally, an area for receiving components and shipping the completed engines. Other engines built at AMEP are the 6.0-litre V12 and the 4.7-litre V8. AMEP has a production capacity of 8,000 engines a year, each one built by one engine assembly technician from start to finish.
Fancy the all-new DB11? The recommended retail price starts from £154,900 in the UK. First deliveries of the DB11 are scheduled to begin in the fourth quarter of 2016.